KYGO STOLE THE SHOW - the movie
art direction and branding
About
Apple Music released a full length documentary about the story of KYGO. Being Norwegian and all, I asked to take this project on. There was already a look and feel and poster made for it, but I wanted to push it further and make it better. I spearheaded an initiative where we did a bunch of alternative visual explores for the KYGO release and the surrounding marketing material and we went against the material that was already created and won. This is a good movie and it deserves an awesome visual approach that can carry the release as well as scale for all the different media buy we had.
What is interesting with this project is that we had 4 days to do it and had to use pub-shots that already existed. You might recognize the original photo of Kygo behind our treatment.

My Role
I art directed the look and feel and worked with designers to craft a range of alternatives. I also designed layouts and art directed OOH, store art for Apple Music, animation, prints and digital ads for this.
Credits
Creative Director: Dave Ladd
Production partner: Media Monks
Movie poster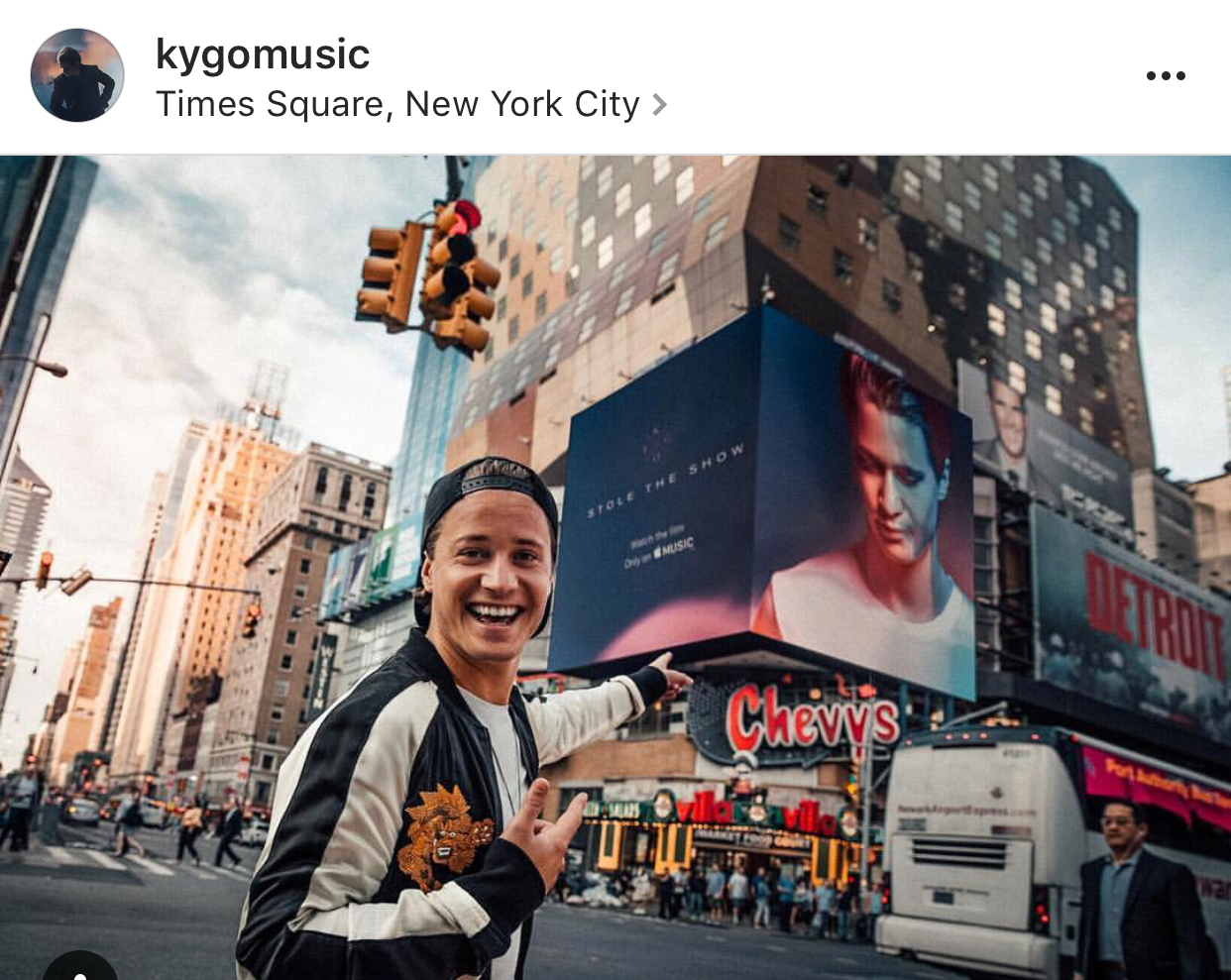 Times Square - The Box billboard
Los Angeles, Beverly Center